Quality Sheet Metal Production from Set-up to Fulfillment
Welcome to Amerson Precision Sheet Metal, a precision sheet metal fabrication and manufacturing facility located near Portland, Oregon.
We have been supplying our clients with complete sheet metal fabrication services for over 30 years. At APSM, we make sure your project is completed on time and within budget. Our services include laser cutting, punching, finishing, assembly, and fulfillment for customers in industries such as electronics, telecommunications, communications, computers, lighting, automotive, aerospace, and medical as well as assembly and integration.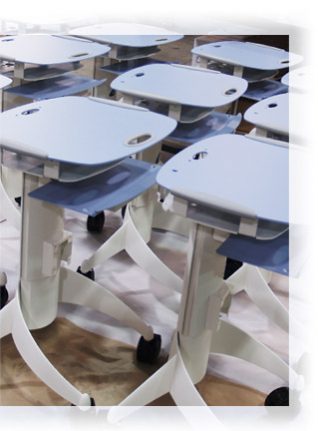 Sheet Metal Assembly Capabilities
CNC Punching
Laser Cutting
Forming & Rolling
Graining
Welding
Powder Coating
Silk Screening
Unit Assembly
Shipping & Fulfillment
Mission Statement
"The goal of our company is simply to create a high quality product that achieves customer satisfaction, is delivered on time and within budget. Amerson has a unique ability to meet these needs, and has received positive customer feedback, a high level of repeat business, and existing customer referrals for new business."